The CIFI team is dedicated to making a positive change throughout Indiana. We work hard to ensure that underserved communities have the financial opportunities they need to find success. We are pleased to serve the people of Indiana and create tangible change in their communities.
Phil Black
Executive Director
Phil Black is the Executive Director of Community Investment Fund of Indiana a Statewide Community Development Financial Institution providing loans and development services for businesses, community facilities, and gap financing for housing development. Phil has extensive experience in economic development focusing on small business development and business development finance.
Previously, as the Program Director for Pathway Lending, he provided development services and lending solutions for existing business owners in the Tri-Cities region of Tennessee. He also served as the Director of Community Economic Development for People Incorporated of Virginia where he was responsible for creating and managing a CDFI providing loans and development services to start-up and growing businesses in a 14-county market.
Phil held senior positions with several organizations in North Carolina and South Carolina including the North Carolina Rural Economic Development Center, the University of South Carolina Small Business Development Center, and the James F. Byrnes International Center. He has been active in the community development finance industry serving on the Board of Directors for several organizations.
He has worked on consulting projects and training teams funded by The Aspen Institute, the U.S. Small Business Administration, the U.S. Department of the Treasury, the Office of Refugee Resettlement, USDA Rural Development, and the Opportunity Finance Network.
He graduated from the University of South Carolina and is a Certified Business Finance Professional by the National Development Council.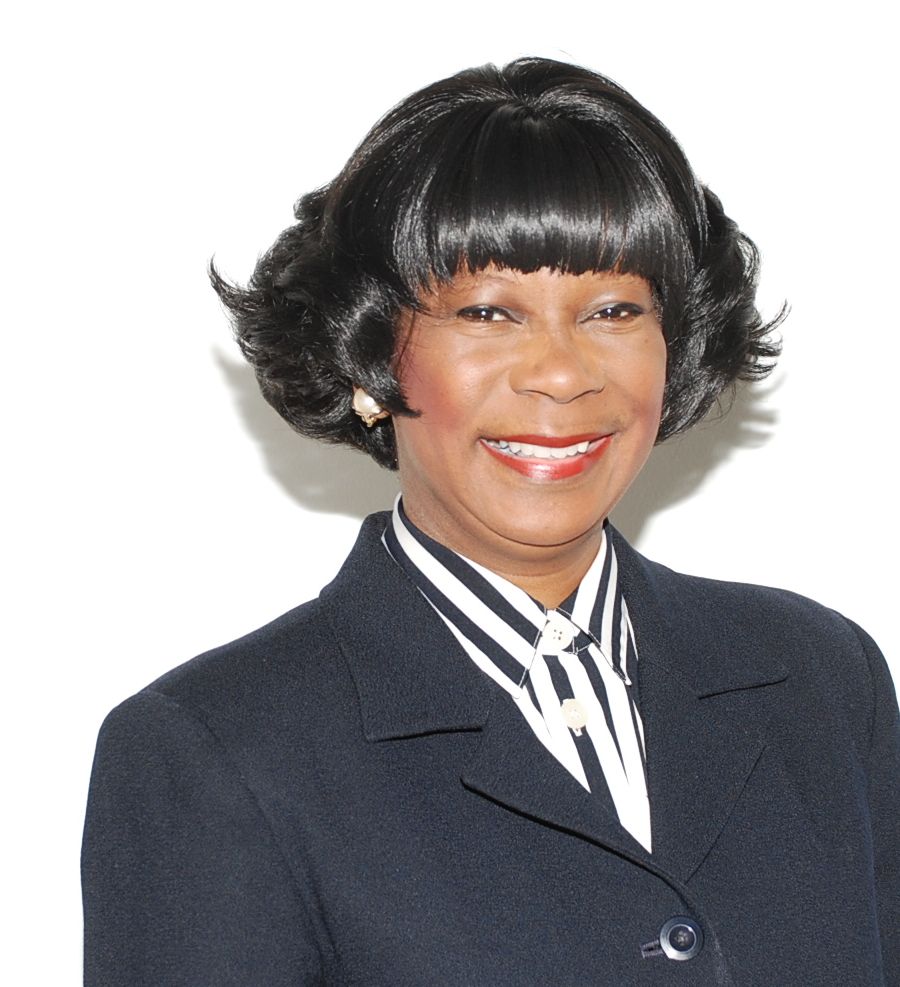 Chareice White
Business Development Officer, Hammond
Chareice White is the Regional Business Development Officer for the Northern region of Indiana, she is responsible for maintaining relationships with the portfolio of existing borrowers. White will promote CIFI's lending program and development services, coordinate with key referral partners to identify small business clients needing loans, provide ongoing development services to new and existing clients to ensure business sustainability and success.
White, formerly served as Director of Government, Community & Public Relations for Majestic Star Casino and Hotel (Gary, Indiana), corporate and local sponsorship, charitable and in-kind donations, and corporate community-related events for Fitzgeralds Casino Hotel (Tunica, Mississippi), Fitzgeralds (Las Vegas Nevada), Fitzgeralds (Blackhawk, Colorado), and a lobbyist for Majestic Star Casino and Hotel. White was a part of the team working with legislators to help pass the bill for Majestic Star Casino to go land based. She was the president of the casino's foundation, Barden Gary Foundation, named after the late owner Don. H. Barden. The foundation provided scholarships to students to attend a college or university of their choice, students were provided unforgettable field trips such as to former President Obama's inauguration twice.
White is the owner of Reice Communications a Strategic Partnership and Community Relations Company. White is the Founder and Chairman of the Board of ECIER Foundation which provides a structured educational program empowering youth to become innovative entrepreneurs. Under the direction of White, the foundation has provided scholarships to high school seniors. She is very active in the community: an integral board member for the South Shore Convention and Visitors Authority (Secretary); Methodist Hospital Foundation, Northwest Indiana Reinvestment Alliance (NIWRA), founding member of Diverse Women in Business Initiative (DWIBI).
White's community service and leadership has been acknowledged locally and nationally with prestigious awards such as: 2018 Dr. Martin Luther King Jr. Marcher Award presented by the Gary Frontiers Service Club, 2017 Role Model of the Year Award, 2017 Distinguished Service Award presented by the Mayors Committee on Disabilities for the City of Gary, 2012 Influential Woman of the Year Award of Northwest Indiana, 2012 Influential Woman for Service & Tourism of Northwest Indiana, Professional of the Year by the South Shore Convention and Visitors Bureau, Women of Distinction by the YWCA, Citizen of the Year by Alpha Chi Chapter of Omega Psi Phi Fraternity, Woman of the Year by Woman Looking Ahead Magazine (Atlanta, Georgia), Leader of Northwest Indiana on behalf of Speaking of Women's Health, the W.O.W. (Women of Wonder award), High Heels & High Places by the Trumpet Award Foundation (Atlanta, Georgia), Women of Excellence by the Chicago Defender and the LAAPC Award (Los Angeles African American Political Action Committee on behalf of California Legislatures), also inducted into the Society of Innovators of Northwest Indiana.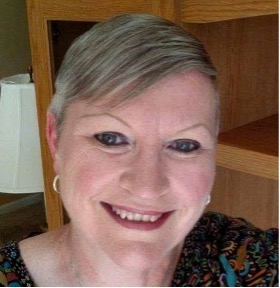 Cindy Cox
Business Development Officer
Cindy joined Community Investment Fund of Indiana in May of 2022 as a Business Development Officer. Cindy comes to CIFI with 30 years of experience in roles within the financial services and housing industries. Most recently, four years at Indiana Housing & Community Development Authority as a Compliance Auditor for the Southeast Indiana region where she monitored LIHTC, HOME, and CDBG-funded projects. Before working for the State of Indiana, she worked within the mortgage servicing industry for approximately eight years performing loss mitigation, foreclosure, and post-closing functions. Additionally, she worked 10.5 years at JP Morgan Chase in various roles including Small Business Banking, Business Card Credit Risk Review, and Loan Servicing. Cindy looks forward to serving small businesses in Indiana helping them to realize their entrepreneurial goals.  Cindy holds a B.A. from Barat College in Lake Forest, IL.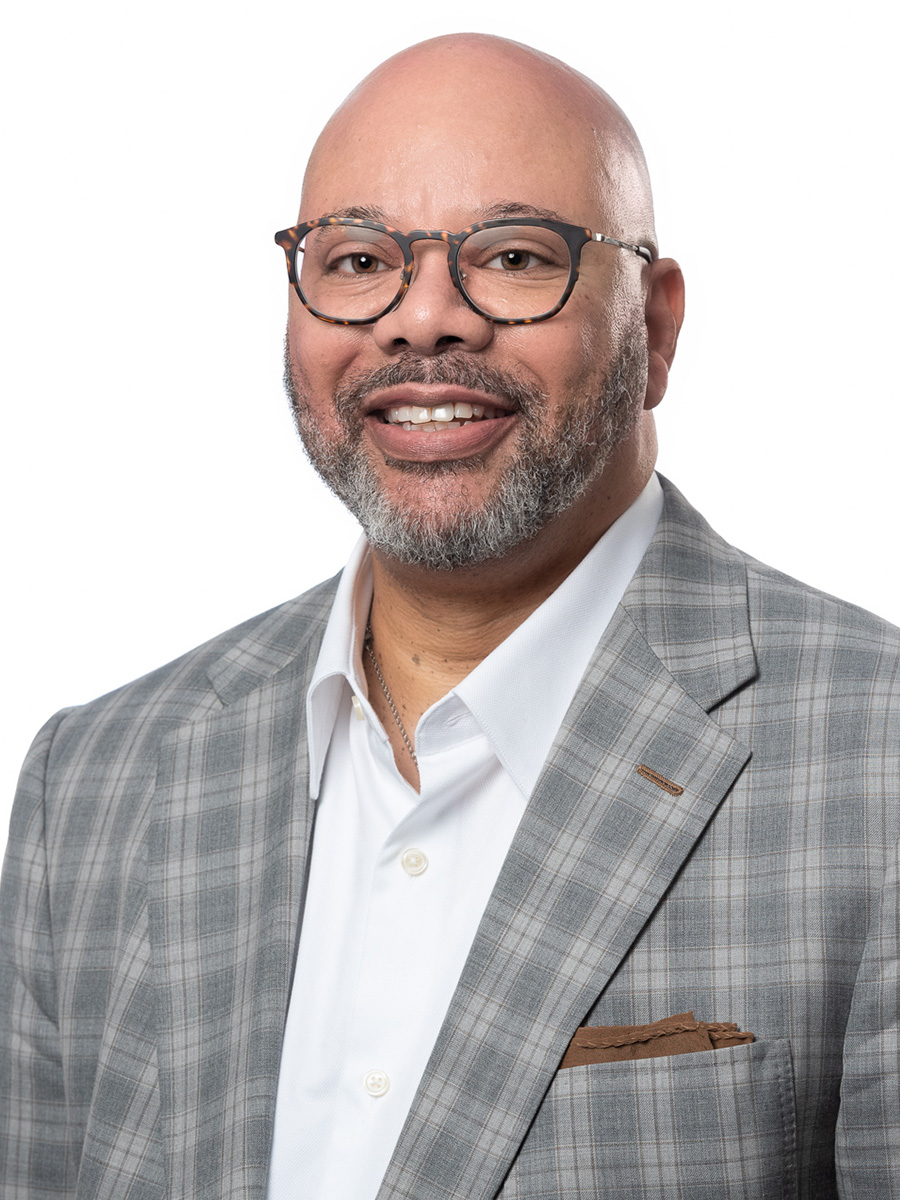 Matthew B. Murphy III
CIFI President of the Board Directors
President
Emboss Partners, LLC
Indianapolis, IN
Bio
Matt Murphy recently rejoined Emboss Partners, LLC to lead the firm into new areas of growth in the field of business consulting and capital acquisition. Matt's passion is working with clients who seek new sources of funding and strategies for business expansion. Emboss engages with small and middle-market companies as well as not-for-profit organizations to assist in structuring debt and equity resources, guides strategic and financial planning, and devises social impact investing initiatives.
Matt joined Strada Education Network as the company's CFO in 2017. Murphy later transitioned to the role of Senior Vice President and Managing Director of Corporate Development & Investments at Strada. In this role, Murphy was responsible for non-profit and for-profit organizational social impact investing.
Before joining Strada, he spent two decades as a senior executive with Mays Chemical Company, Inc. leading its finance, investment, and corporate merger & acquisition (M&A) activities.
In addition to his corporate leadership responsibilities at Mays Chemical, Matt provided management and oversight of the company founder's (Bill Mays) personal family wealth as well as crafting the structure of the transactions in his business investment portfolio. Being highly entrepreneurial himself, Matt saw opportunities to monetize these financial management disciplines. He joined forces with Mr. Mays, as partners, to create a consulting company that extended these activities to other businesses and individuals who needed to outsource these skills. The consulting company they created is Emboss Partners, LLC.
He has previously held senior leadership roles at BWI, LLC. Inc. and Huntington National Bank of Indiana.
For more than 20 years, Murphy has been a governor's appointee to boards overseeing the Indiana Health Facility Financing Authority, Indiana State Teachers Retirement Fund, Public Employee Retirement Fund of Indiana, and INvestED. He also serves on boards of the Lynx Capital Corp., Monument Capital Partners, Heron Capital Venture Fund, and the Community Investment Fund of Indiana, Inc.
Murphy is a recipient of the Coalition of Minority Business Development and Indy Chamber William Henry Entrepreneurial Achievement Award, and the Center for Leadership Development Minority Achievement Award in Finance. Indianapolis Business Journal named him to its list of "Forty Under 40" professionals.
He is a graduate in management and administration from the Indiana University Kelley School of Business, where he currently serves on the advisory board for the Johnson Center for Entrepreneurship & Innovation.
Todd Flick

CIFI Board Treasurer
Senior Vice President & Commercial Sales Manager
Fifth Third Bank
Indianapolis, IN
Bio
Todd is Senior Vice President for Commercial Banking at Fifth Third Bank and has served in this role since 2014. Previously, he was Senior Vice President Business Banking Executive for three years starting 2010. Todd has experience building and leading high-performance teams and is serving the bank in Executive Leadership roles to include talent management, strategic planning, and maximizing financial performance. Todd joined Fifth Third Bank in 2003. From 1992 to 2003 he worked for Bank One in Banking Center Management.
Todd is active in community engagement and service to non-profit organizations. He is an officer and board member for Community Investment Fund of Indiana (2012 to Present) and serves on the Board of Directors and Executive Committee for Catholic Charities since 2016.
Todd is a graduate of Butler University where he earned an M.B.A in Organizational Leadership. He also holds a BA in Marketing and Management from the University of Southern Indiana.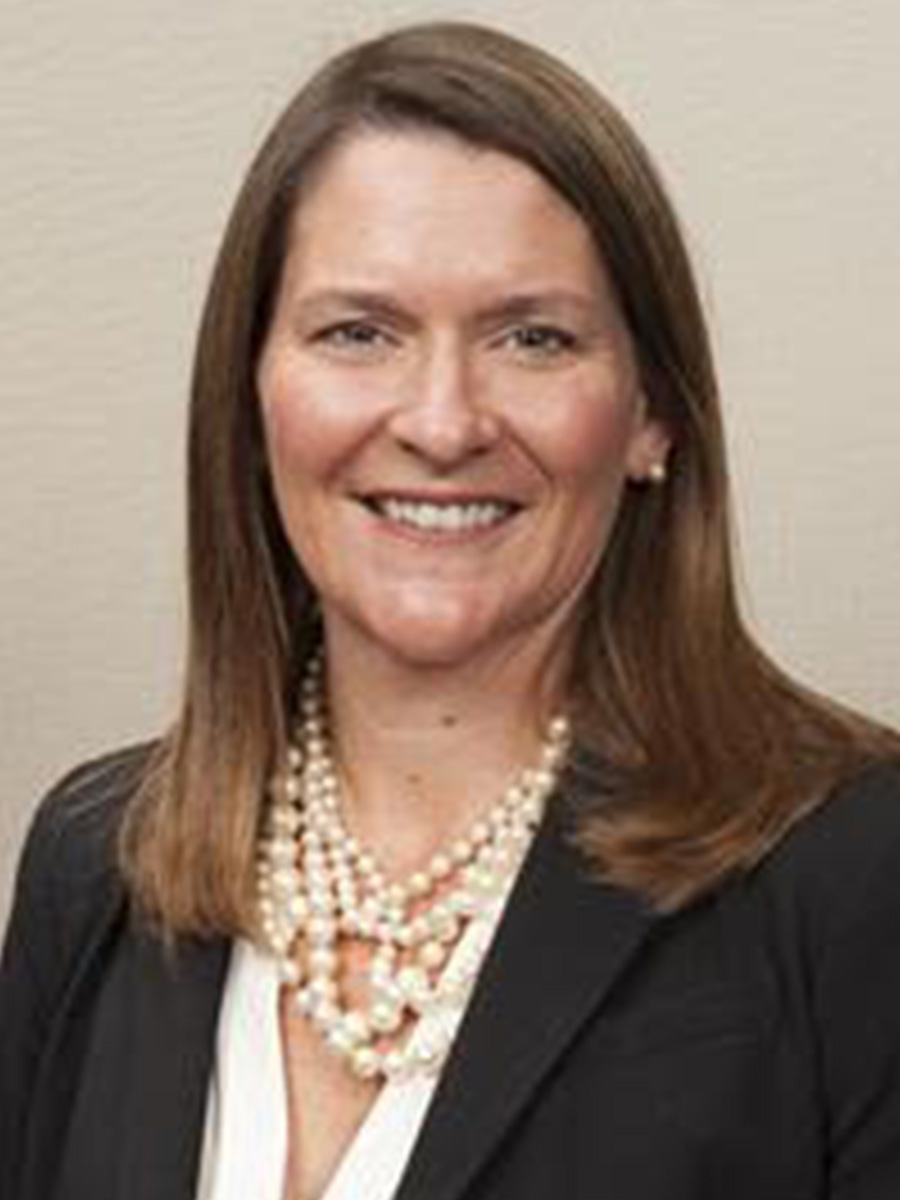 Kristin Pruitt

CIFI Board Secretary
EVP, Chief Administrative Officer
Lake City Bank
Warsaw, IN
Bio
Kristin is the Executive Vice President, Chief Administrative Officer for Lake City Bank. She is responsible for long-term strategic and staff planning, enhanced enterprise risk management and regulatory planning for future growth, the board of directors, administration, and creation of a diversity and inclusion program. She also has oversight of human resources, operations, and several regulatory, risk management, legal and compliance functional areas. Kristin joined Lake City Bank in 2008.
Before joining Lake City Bank, she served as assistant general counsel and chief compliance officer for 1st Source Bank in South Bend, Indiana. Previously she practiced law with Skadden, Arps, Slate, Meagher & Flom in Washington, DC.
Pruitt has a bachelor's degree cum laude from the University of Notre Dame and a Juris Doctor degree magna cum laude from Case Western Reserve University School of Law. She is also a graduate of the ABA Stonier Graduate School of Banking.
Pruitt is Chair of the Northern Indiana Regional Development Authority board and Secretary on the board of Community Investment Fund of Indiana, Inc. She also serves as Board Chair for the Boys and Girls Club of St. Joseph County.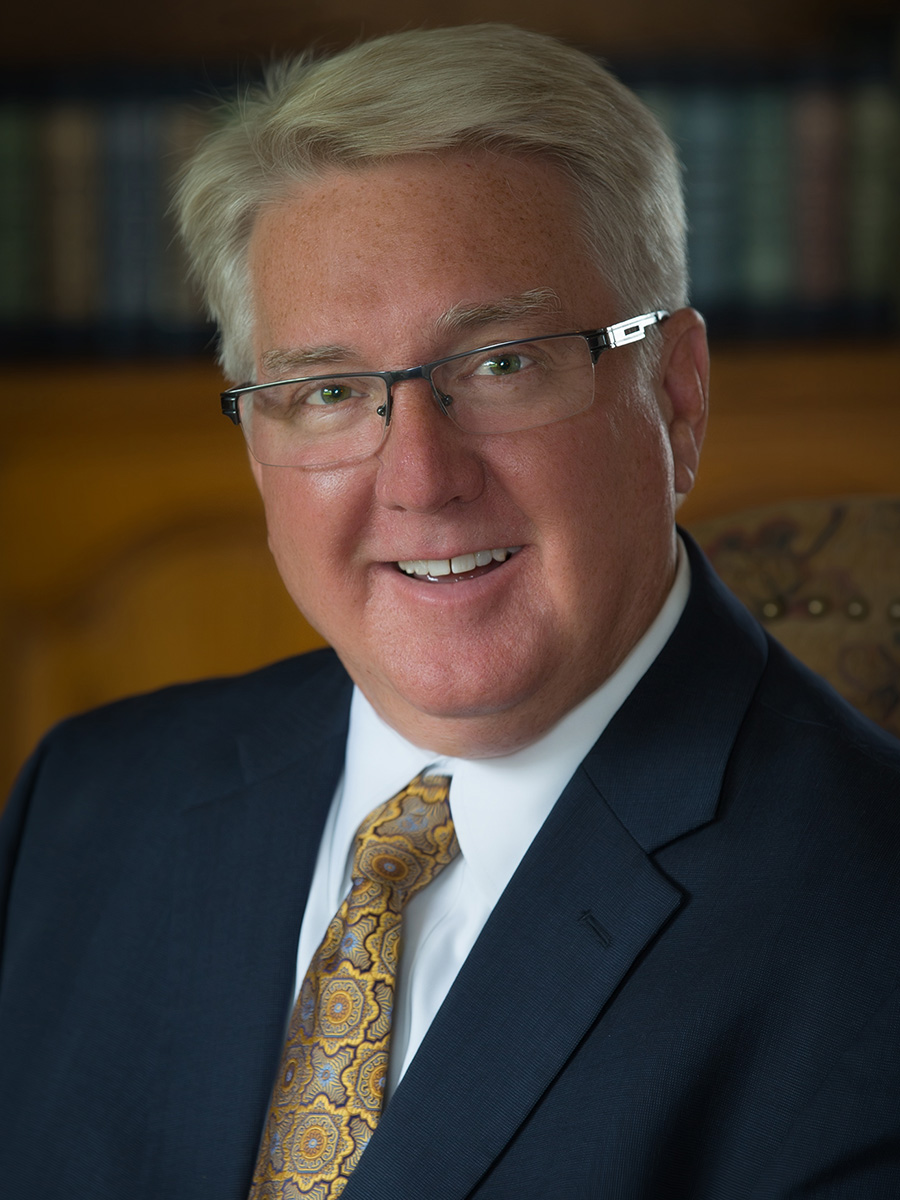 Charles Kennedy

Executive Vice President
Cambridge Capital Management Corp.
Indianapolis, IN
Bio
Charles has served as the Executive Vice President of Cambridge Capital Management Corp., since 1996. His responsibilities include managing the investment portfolios of LYNX Capital Corporation and the Indiana Community Business Credit Corporation (ICBCC) and as Marketing Officer for the Indiana Statewide Certified Development Corporation (ISCDC).
LYNX Capital was established to link capital to minority business opportunities statewide and ICBCC was organized to meet the growth and expansion needs of promising Indiana companies unable to secure financing from conventional sources. Charles also underwrites the HUD Section 108 loan program and the New Markets Tax Credit Small Business loan program for the City of Indianapolis.
Charles's community involvement includes serving on the board of Directors of Community Investment Fund of Indiana, The Hispanic Business Council of Indianapolis, and the Board of Advisors for the Indiana Small Business Development Center (ISBDC). He has also served two consecutive terms on the Federal Home Loan Bank's Affordable Housing Advisory Council.
Prior to joining Cambridge Charles spent 10 years as a lender for two different large banks in Indianapolis.
Charles is a graduate of Purdue University.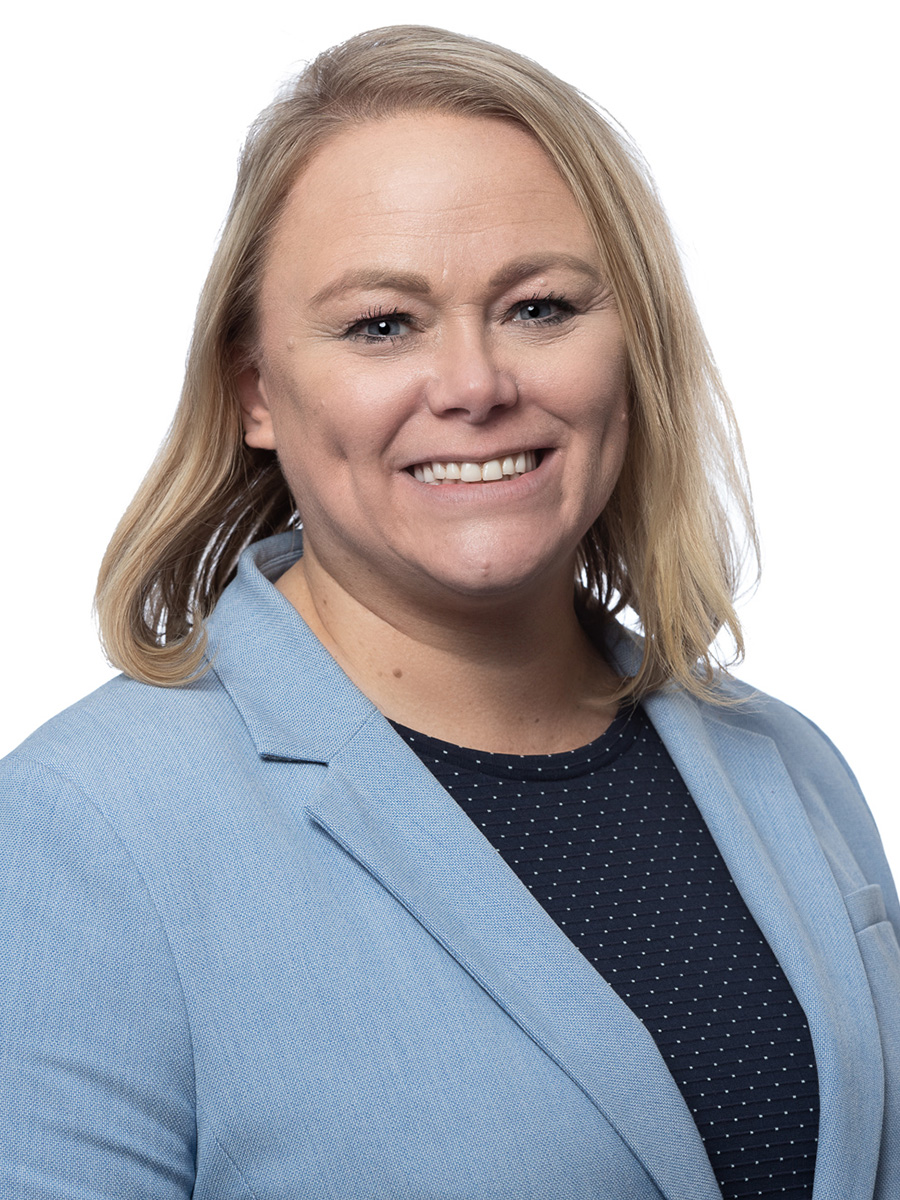 Carrie Kosac
Division Head of Treasury Services
1st Source Bank
South Bend, IN
Bio
Carrie joined 1st Source Bank in 2005 after working for 1 year as a Staff Cost Accountant for a global manufacturing company in Elkhart, Indiana. She started out working for at 1st Source Bank as a Credit Analyst in 2005 and worked in that capacity for about two years before transitioning to the Workout Department as a Workout Officer. In 2009, She was asked to create an SBA Department and centralize many efforts related to SBA lending. In this capacity, she additionally took lead for CRA and Affordable Housing Lending efforts for the Bank. She led the SBA team from 2009 until mid-2018, at which time she transitioned to the Treasury Services Division of the Bank in the role of Division Head, the position that she currently holds.
In the past and present, she has served in a number of community leadership positions including the following:
Board Member for Women's Entrepreneurial Initiative & SPARK at Saint Mary's College
Board Member and Investment Committee member for Community Investment Fund of Indiana (CIFI).
Past Board Member for Michiana leadership and is prior Chair for the Alumni Committee.
Carrie earned M.B.A from the University of Notre Dame in 2017 and has a B. S. Business Management, 2004, and a B.S. in Accounting from Davenport University, 2003.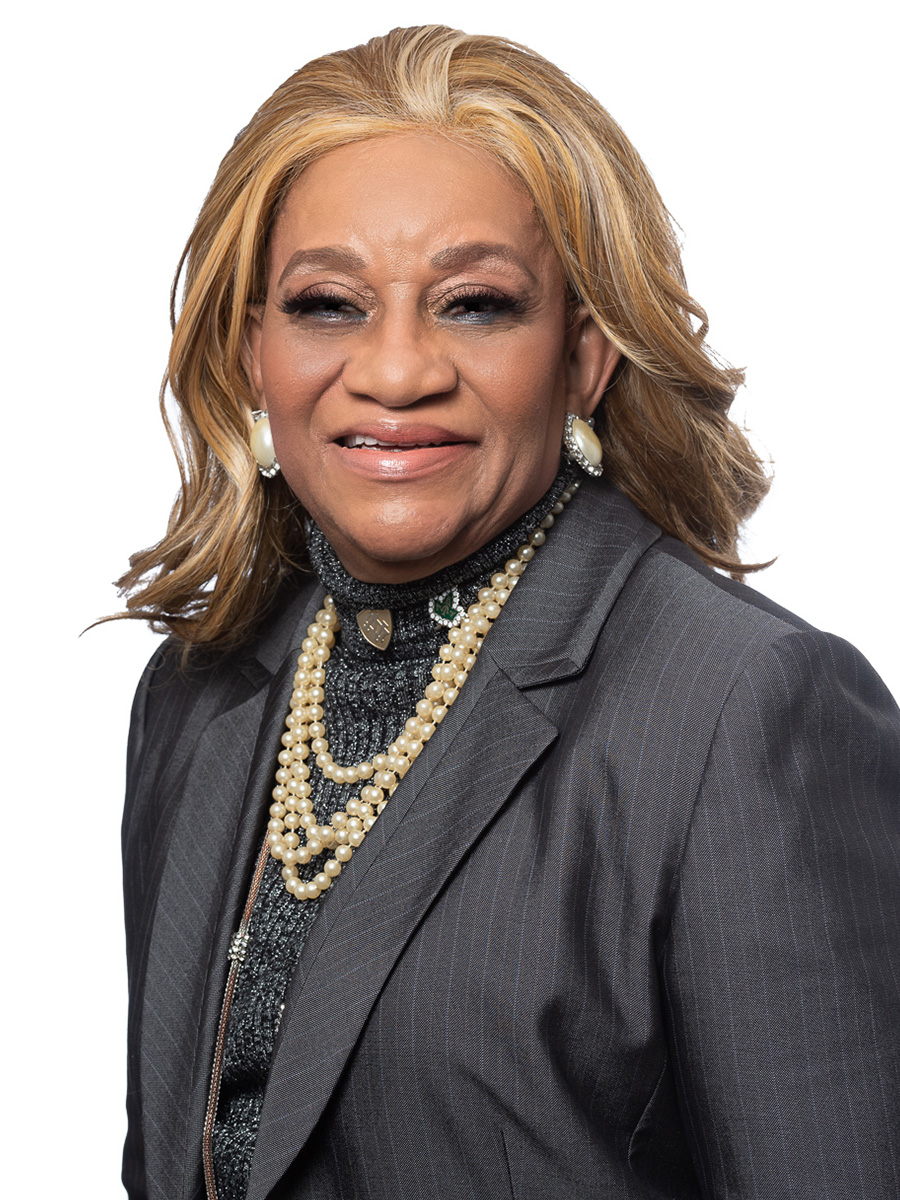 Sharron Liggins

Executive Director
Continuum of Care Network
Gary, IN
Bio
Previously, Sharron was the Workforce Development Manager for East Chicago Hammond Empowerment Zone, Director of Nursing for HealthSouth Rehabilitation Hospital in Kokomo, Interim Director of Nursing for Choice Care Home Health Agency for the Gary-Catholic Diocese. She also served as Nursing Administrator Director for more than 14 years with The Methodist Hospitals, Inc. in Gary & Merrillville. She has been recognized for her community leadership with numerous community honors to include "Most Influential Woman in NWI in 2016".
She is a Registered Nurse and holds a Doctorate Ed. D, in organizational leadership, from Argosy University. She holds a Master of Science (Administration, Health/Non-Profit), from Notre Dame University, a master's in nursing from Indiana Dabney University, and a Bachelor of Arts, in Psychology, from Purdue University.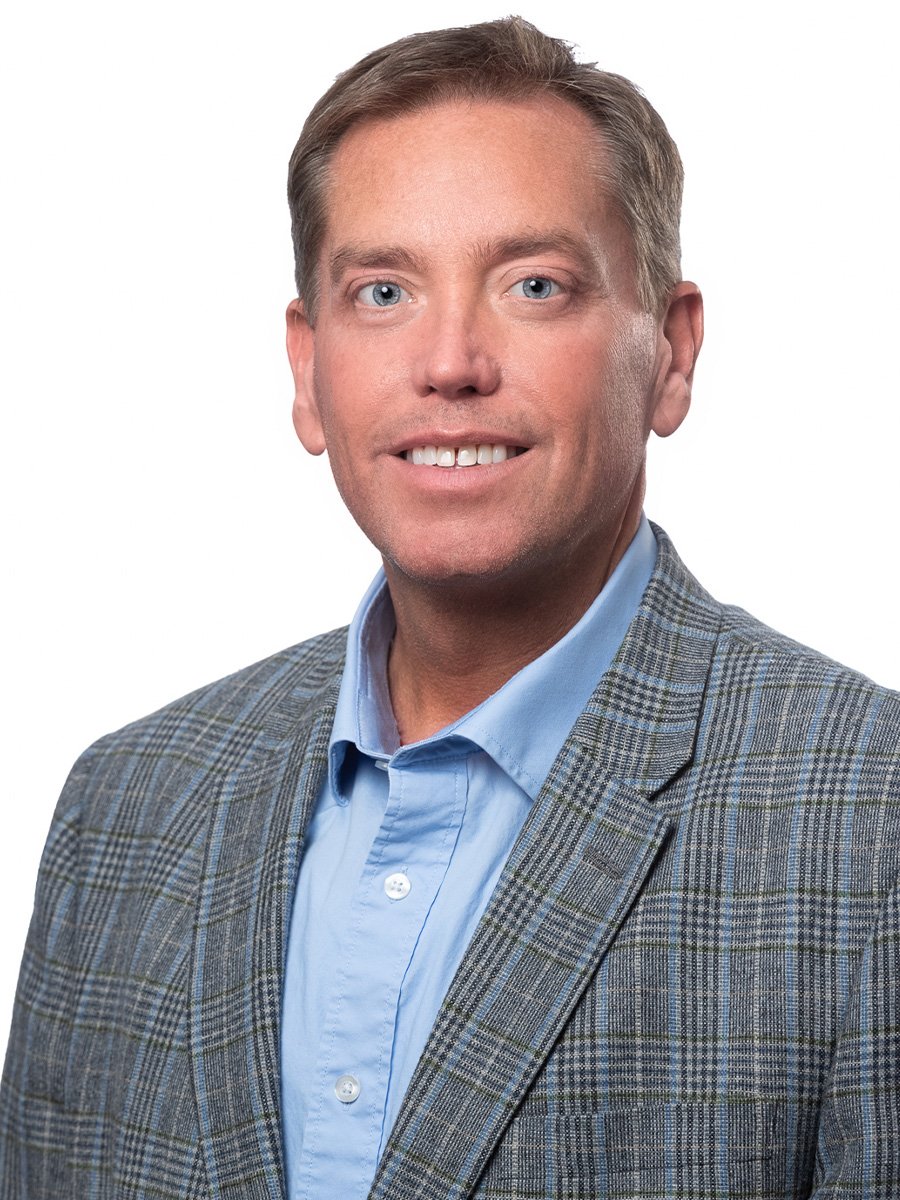 J. Jacob Sipe

Executive Director
Indiana Housing & Community Development Authority
Indianapolis, IN
Bio
Jake Sipe has devoted the past eighteen years to serving the needs of families and individuals with low to moderate incomes in Indiana. Jake joined the Indiana Housing and Community Development Authority (IHCDA) in September 1999; he learned the ropes and advanced into positions of greater responsibility. In July of 2012, Jake was named Interim Executive Director and was appointed Executive Director in January 2013.
In his former position as head of the Real Estate Department at IHCDA, Jake was responsible for administering the Section 42 Rental Housing Tax Credit Program, Federal programs such as HOME and CDBG, and State monies including Indiana's Housing Development Fund and Neighborhood Assistance Program. His prior responsibilities with IHCDA also include managing the Community Development and Multi-Family Departments.
At the 2011 Indiana Statewide Conference on Housing and Community Economic Development, Jake was awarded the Michael Carroll Community Economic Development Leadership Award for his dedication to the advancement of affordable housing partnerships and production. He is a graduate of Indiana University's School of Public Environmental Affairs and currently serves on the advisory council for LISC Indianapolis and is a board member of the Community Investment Fund of Indiana, Inc., Indiana Community Finance CDE, and National Council of State Housing Agencies.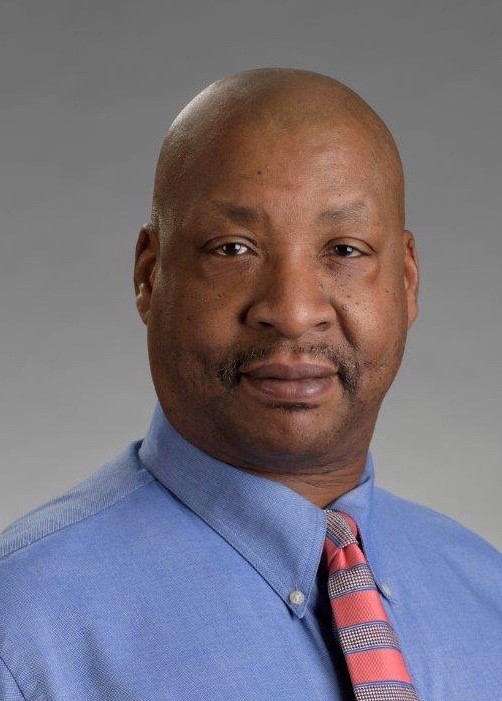 Frank Foster
Vice President Manager, Community Reinvestment Act
First Merchants Bank
Indianapolis, IN
Bio
Frank is Vice President for CRA at First Merchants Bank. He is responsible for providing analysis of  CRA Lending, investments, and services and he provides guidance for performance improvement.  Frank reviews policies to ensure they are current and align with all State and Federal regulations. He is skilled in relationship building with non-profit entities and developing flexible and innovative programs that respond to community needs.
Prior to First Merchants, Frank worked in CRA at JPMorgan Chase and was based out of Columbus, Ohio. He earned his BA from Hiram College. He also attended the University of Oklahoma and the Graduate School Of Banking at the University of Wisconsin in Madison.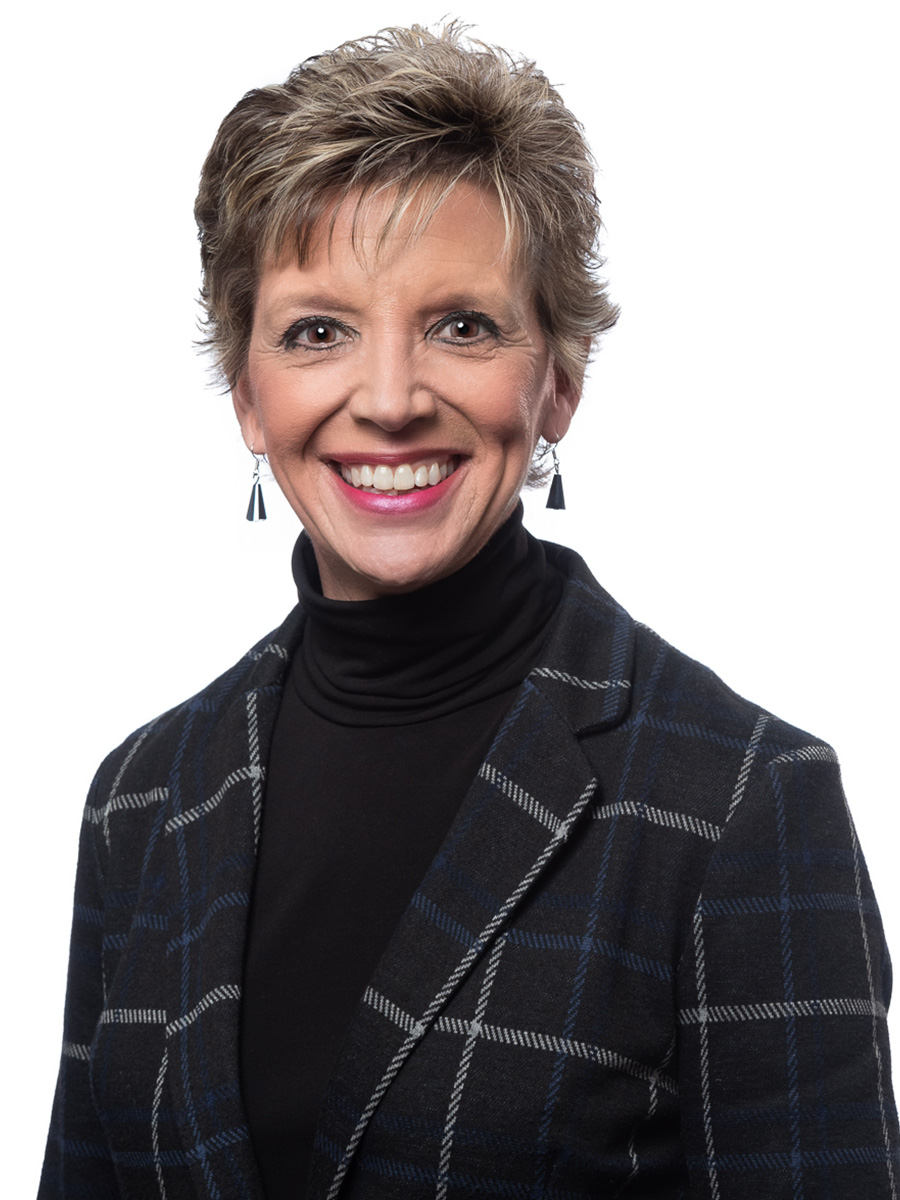 Carol Gassen

Vice President & Chief Compliance Officer
CRA & BSA Officer at Merchants Bank of Indiana
Carmel, IN
Bio
Previously, Carol was VP Compliance and CRA Officer for First Internet Bank and Salin Bank and Trust in Indianapolis. She was a Legal Administrator for Defur Voren in Muncie and the Regional Compliance for Firstar Corporation in Iowa.
Carol Chairs the Greater Indianapolis CRA Council and serves as Board President for the Independence Academy, a school serving autistic students. She previously served as Board Chair for the United North East Community Development Corporation in Indianapolis.
She earned a BBA in Finance from Iowa State University and attended Colorado State University.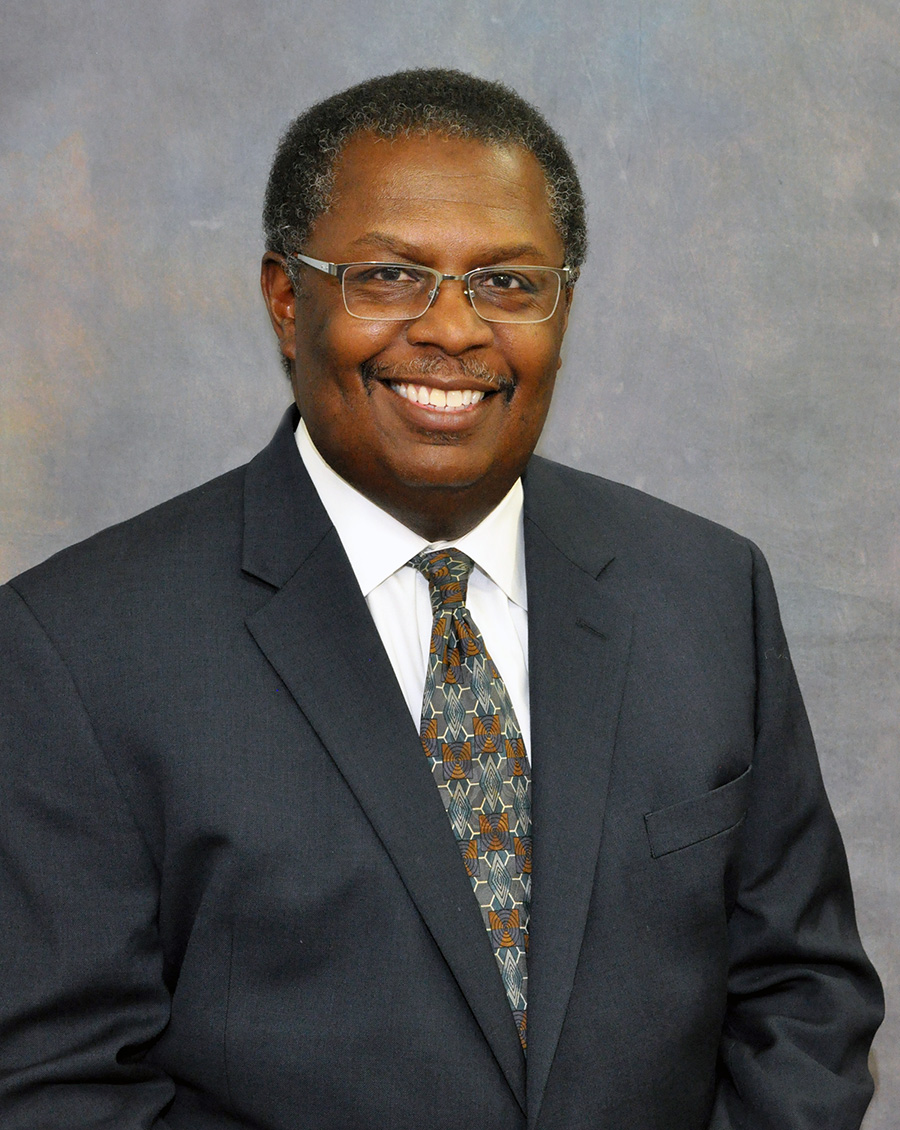 Darnell Jackson

Executive Director
Jeffersonville Housing Authority
Jeffersonville, IN
Bio
Darnell Jackson serves as the Executive Director of the Jeffersonville Housing Authority (JHA). His responsibilities include providing leadership, management, planning, organizing, staffing, directing, and overseeing compliance of the agency.
Before JHA, he served in several capacities in real estate development at The Community Builders, Inc- a national affordable housing developer, including senior project manager of the awarding-winning Village of Park DuValle and Liberty Green developments in Louisville, Kentucky. As a Senior Project Manager at the Richmond (Virginia) Housing Authority, he led the initial efforts to redevelop Creighton Court and the development of Armstrong Renaissance. In addition to real estate development efforts, he has worked to provide programs for The Springhill EnVision Center located in Jeffersonville. It is the first HUD-designated EnVision Center in the state of Indiana. He also started the first Minority and Women-owned Business Fair in Southern Indiana as well as the Micro-Enterprise Loan Program at Community Action Agency of Southern Indiana.
Darnell is currently a board member of the Indiana Chapter of NAHRO, a member of the Rotary Club, and the Southern Indiana Homelessness Coalition. Darnell earned a B.A. from Talladega College and an M.B.A in Finance from Clark-Atlanta University. He is a graduate of the Southern Indiana Leadership Class of 2020.