CIFI makes small business loans to new and existing small businesses, providing loans to entrepreneurs who lack access to bank credit. We finance businesses with plans to create or sustain jobs for low- to moderate-income individuals, provide access to crucial goods and services, and foster economic development.
A CIFI loan request can range from $25,000 to $250,000 and the proceeds can be used for a variety of needs, such as:
Real estate acquisition

Equipment purchases

Inventory purchases

Improvements  

Working Capital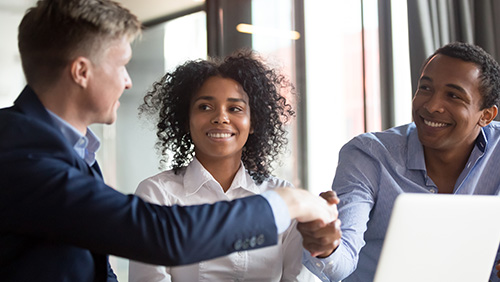 Does my business qualify for a CIFI loan?
If you can answer "yes" to all the questions below with respective supporting documents, your business may qualify for a loan through CIFI.
My business is located in Indiana.

I am committed to growing and sustaining my business financially.

I have or will have collateral available for a business loan.
Your application and business plan should demonstrate how you will utilize financing to sustain or grow your business. The terms and interest rates we can offer depend on the proposed use of funds, your business management, marketing capacity, and your plans for repayment. 
Reviewing and analyzing your complete loan application will enable us to offer you a general idea about loan pricing. At CIFI we are committed to keeping you informed every step of the way about the best loan options to make your business a success.